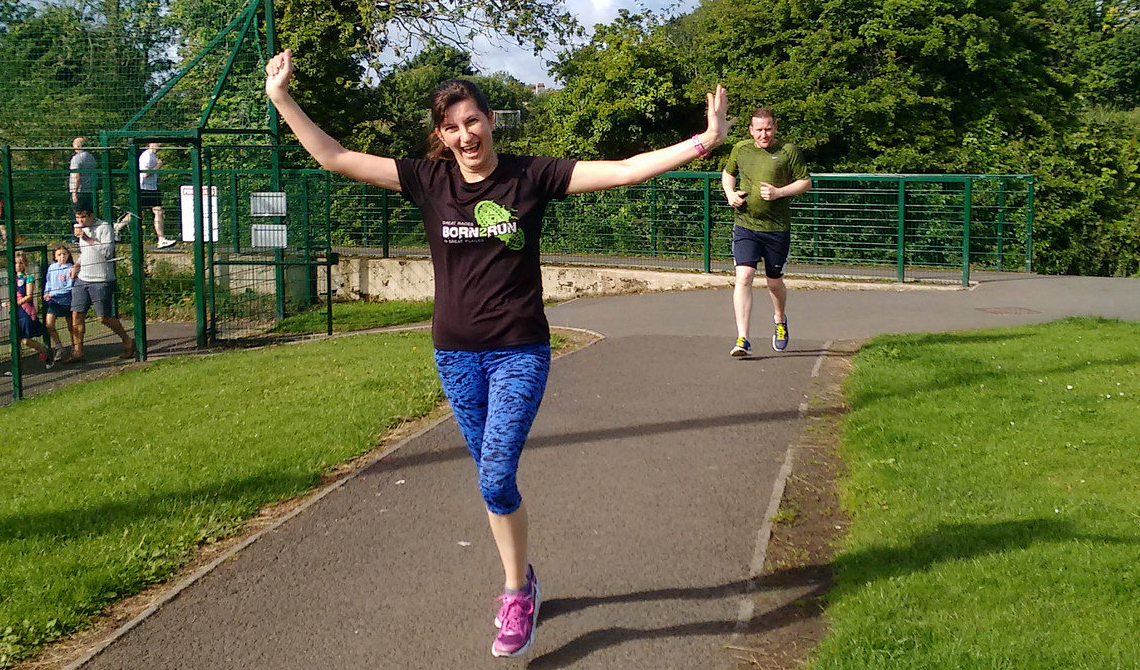 Carrickfergus parkrun (picture Glenda Murray double PB'er)
Once again Ian Cleland had a strong performance at the Carrickfergus parkrun coming in 2nd on 15th August in a time of 18:36. Charlie continues his return to form at parkrun with a time of 19:59 bringing him home 2nd male on 29th Aug.
Jonny Bell put in 3 strong runs during August posting good times and getting a new PB on 8th Aug with a time of 22:33.
The PB's just kept on coming in August with Gareth Hamill in 21:58 , Trevor Lamb 25:40 (PB and 50th parkrun!) and Alison Welsh 27:16 on 15th August. Carol Downey is currently in top form and posted a new parkrun PB of 32:53 on 22nd August as did Colin Pearson in a time of 27:45 and on 29th August new Seaparker Robert Steele got a new PB of 22:16.
But only one Seaparker double PB'd at Carrickfergus in August and that was Glenda Murray with 28:14 on 1st August and 28:03 on 15th.
Ann McCracken made her Carrickfergus parkrun debut on Saturday 15th August finishing in a time of 28:36.
Others completing the Carrickfergus parkrun during August were Jonathan Beattie, Brendan Rice, Karen and Phil Poag, Allan Grant, Andy Smyth, Angela McCormick, Michael Kane, Neill Harper and Julie Ann Mitchell.
Parkrun tourism
On 1st August Ian Cleland visited Antrim parkrun for the first time and finished 5th male out of 210 runners, in a time of 18:41. Also at Antrim Sara Johnston posted a PPB (parkrun personal best!) in a time of 28:06.
The new Stormont parkrun was a popular event for Colin, Trevor, Glenda, Robert, Ann, Karen McMaster and Bobbie on 29th August.
Further afield Karen and Phil Poag visited the beautiful Portobello parkrun outside Edinburgh.
Bobbie Irvine continued his run on alternative parkruns, visiting Victoria, Waterworks and the new Stormont parkrun during August. This means that Bobbie has visited a total of 27 different parkruns – that's a Seaparker parkrun record!
Finally the son of Bobbie, Gavin, completed 3 parkruns at his local event in Hull landing himself a nice shiny new PB on 1st August in a time of 23:40.