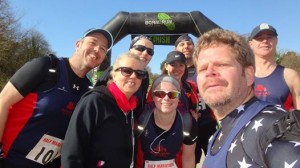 The fabulous weekend weather was enjoyed by Seapark athletes taking part in races in Counties Down and Armagh. On Saturday runners travelled to  Castleward for The Born to Run 10k and half marathon challenge. Times for the 10k race Neill Harper 57.46, Alison Welsh 1:02, Ann McCracken1:04 and Glenda  Murray 1:09. Half Marathon results as follows: Gillian Barnhill was back on form after her recent Marathon Des Sables success with a time of 1:42.46,, Robert
Murray 1:42.47, Gary Connolly 1:44.36, Mark Welsh 1:45.57, Philip Poag 2:06.11, Karen Poag 2:06.22 and Julie Ann Mitchell 2:06.22.

More pictures from Neill Harper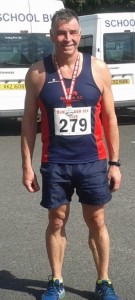 Four Seapark Athletes travelled on Sunday to Armagh to compete in the Armagh 10k. Times : Gillian Barnhill 47:15, Andy Smyth (picture) 52:32, Tony Barclay and
Courtney Smyth 1:10.


 Race Reports: Angela McCormick