Quite a few Seaparkers completed the full marathon, the relay and/or cheered at the Belfast Marathon on Monday 2nd May.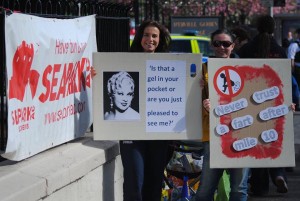 Full.  Ian Cleland 3:07:20 PB, Jim Jenkins PB 3:15:55, Elisoa Crawford 3:18:28, Jonathan Preuss 3:18:52, Gillian Cordner 3:37:53 (3rd in three days), Charlie McCormick 3:44:53, Caroline Salters 3:45:48 PB, Robert Steele 3:56:11, Gillian Strudwick 3:57:07, Patrick Hughes 3:57:17, Mark Welsh 3:57:39, Jonathon Bell 4:11:55 PB, Gary Connolly 4:18:37 (2nd in three days), Brendan Rice 4:19:38, Bobbie Irvine 5:40:48 (2nd in two days) and Rebecca Tester (1st Marathon) 6:08:15.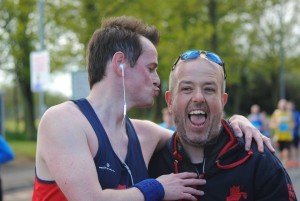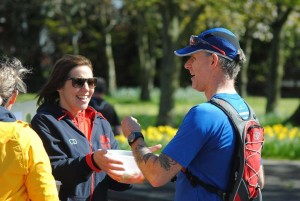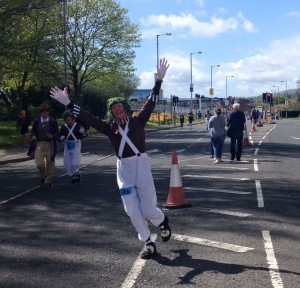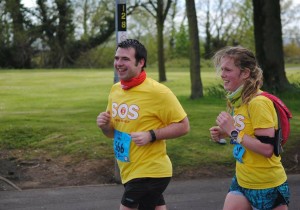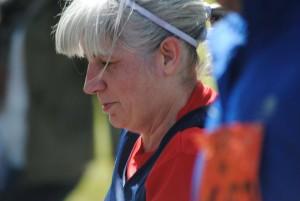 Elisoa Crawford was the third NI lady over the line.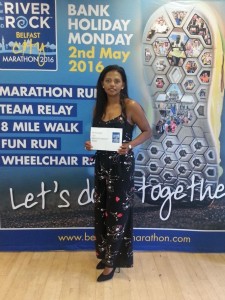 Relay.  Team Alpha (Ann McCracken, Andy Smyth, Sarah Rea, Carol Woods and Jenny Robinson) 4:04:54.  Team Beta (Mark Welsh, Trevor Lamb, Allan Grant, Karen Hanson and Alison Welsh) 3:53:46.  Team Charlie (Karen McMaster, Jonathan Beattie, Thomas Dunlop, Michael Peoples and Julie Marshall) 4:04:33.
Richard Hetherington and Jacqui Coghlan also ran the relay as part of their works teams.
On Saturday 7th May Ronald Simms completed the Killclogher 10K near Ormagh with a time of 39:39.
Sunday 8th May Gavin Irvine attended the Beverly 10K just outside of Hull.  He clocked a time of 52:23 in a 25 degree heat.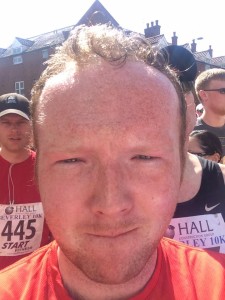 The first of the four EAH forest series races was the three mile Woodburn forest run on 10th May.  It was attended by Richard Craig 18:51, Ian Cleland 19:22, Chris Livingstone 19:40, Bobbie Irvine 20:05, Ronald Simms 21:04, Jonathan Beattie 21:51, Jonathon Bell 23:06, Mark Welsh 23:22, Paul Daniels 23:30, Danielle Hamilton 24:12, Jennifer Jackson 26:16, Kate Delaney 26:53, Allan Grant 26:55, Amy Beatson 26:56, Neill Harper 26:57, David Steritt 27:04, Karen Poag 27:14, Heather Haggan 27:50, Rachel Johnston 27:51, Alison Welsh 27:58, Rory Poag 28:24, Jacqui Coghlan 28:38, Nicola Irvine 29:06, Trevor Lamb 29:15, Alison Dunlop 29:47, Laura Laverty 29:51, Heather Lown 29:53, Karen McMaster 31:27, Colin Pearson 32:19, Rebecca Tester 32:26, Beverley Kernoghan 32:38, Geraldine Kane 33:55, Lorraine Ogilby 35:14 & Carol Downey 36:12.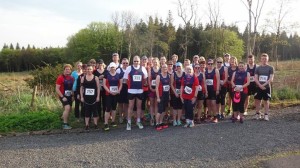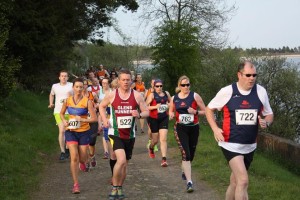 At the Les Jones 10K on 13th Seapark AC was represented by Ronald Simms 39:59, Clive Weatherhead 41:55, Richard Hetherington 42:32, Elisoa Crawford 42:49, Jennifer Jackson 52:03, Andrew Smyth 52:39, Alison Welsh 55:53, Mark Welsh 55:39, Julie Kelly 59:18 and Trevor Lamb 1:00:57.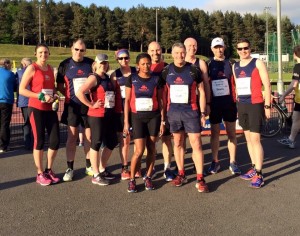 On Saturday 14th Ronald Simms ran another 10K (the Lislea 10K) with 42:34 while at the Kilarney Marathon Gillian Cordner was the 2nd lady across the line with 3:29:59 and Gary Connolly finished with 4:19:53.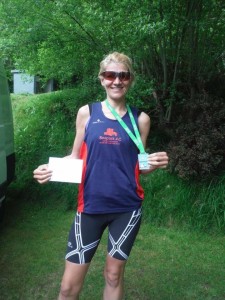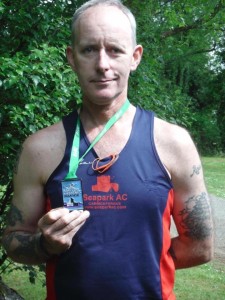 Ronald Simms also completed the Annaghmore 10K in 40:36 on 18th May.
Richard Craig ran the 4 mile Albertvile Road Race in 23:35 on 20th May.
While the biggest race of the week had to be the Run Her Costal Challange on 20th May.
Sarah Rea completed the 5K in 26:02, finishing 11.
While in the 10K event Seapark was represented by Kate Delaney 52:54, Alison Welsh 55:49, Jacqui Coghlan 56:06, Julie Marshall 56:07, Marie Nicholson 59:36, Rebecca Tester 1:01:01, Emma Person 1:05:59 and Susan Kane 1:09:31.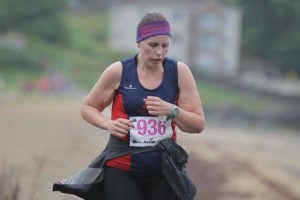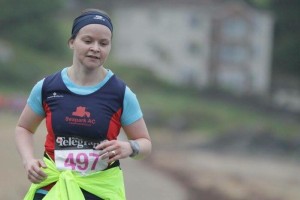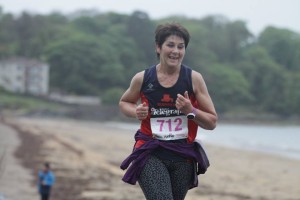 The Jengana 10K on 21st was the stage for the second race of the week for both Richard Craig 39:00 and Ronald Simms 41:31.
And at the Hell & Back race, also on 21st May, described as Ireland's toughest mental & physical endurance challenge, where Ian Cleland, Robert Murray, Sara Johnston and Glenda Murray.  No times are needed.  To complete it is enough.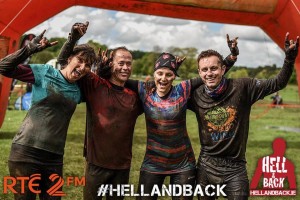 On 22nd Jonathan Beattie completed the Kirkistown Sprint Duathlon in 57:54 PB.
The Seapark AC results from the 3.5 mile Tardree Forest Trail Race on Tuesday 24th are as follows.  Ian Cleland was 15th overall with 19:57 and he was followed by Bobbie Irvine 21:35, Paul Daniels 24:37, David Strutt 28:16, Kate Delaney 28:35, Sara Johnston 29:30, Nicola Irvine 29:51 and Lorraine Ogiby 36:30.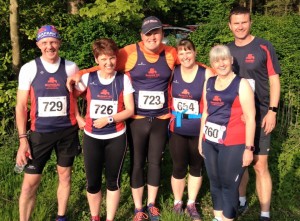 The Bann 10k (part of the Novosco 10k Grand Prix series) was on Wednesday 25th.  Five Seaparkers attended. Ronald Simms 40:03, Clive Weatherhead 42:17, Richard Hetherington 43:10, Andy Smyth 49:44 and Karen McMaster 1:04:18.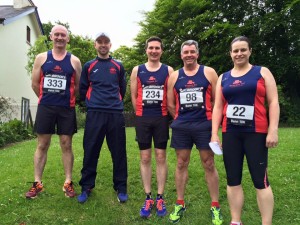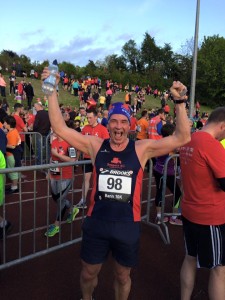 On the Saturday 29th Seaparkers attended three differeent races (two of which where in England).
Neill Harper achieved his second best time for a marathon with 4:17:19 at the Kent Roadrunner Marathon.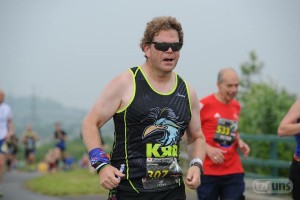 At the Liverpool Rock N Roll 5K there were Gillian Cordner 20:33, Gary Connolly 21:11, Andrew Smyth 23:00 PB, Mark Welsh 23:02, Gillian Strudwick 23:32, Caroline Salters 23:34, Karen Poag 24:45, Phil Poag 24:57, Angela McCormick 25:32, Charlie McCormick 25:32, Karen Waring 25:53, Wesley Wallace 25:57, Sarah Rea 25:59 and Alison Welsh 28:05.
While nearer to home 29 Seaparkers attended the Mayfair Race at Ballyclare.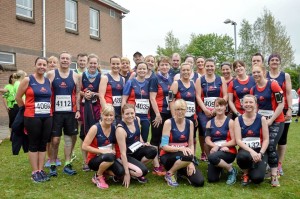 Alyn McChesney represented Seapark AC for the 5K with a time of 30:54.
Richard Craig was the first Seaparker home for the 10K with 38:11.  He was followed by Ian Cleland 39:33, Ronald Simms 40:03, Jim Jenkins 42:29, Jonathon Bell 47:12, Julie Clyde 52:18, Heather Haggan 52:37, Colin McCrum 53:46, Carol Woods 55:05, Philip Magill 55:31, Lynette Magill 56:17, Sara Johnston 56:44, Julie Marshall 56:45, Jacqui Coghlan 57:09, Gemma Lovell 57:26, Jessica Lyness 58:06, Julie Lyness 58:23, Trevor Lamb 58:51, Heather Lown 59:25, Philippa Bell 1:00:39, Julie Kelly 1:00:59, Jenny Robinson 1:02:02, Beverley Kernoghan 1:04:03, Rebecca Tester 1:04:06, Susan Kane 1:09:27, Caroline Mone 1:09:45, Geraldine Kane 1:11:26 and Carol Downey 1:14:19.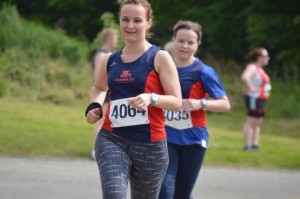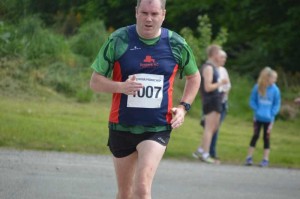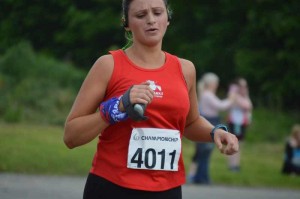 Thanks to the Ballyclare 10K Geraldine Kane was the first person to complete the 10 * 10K 2016 challenge.  It may have to be extended to 20 * 10k 2016 challenge as she completed it so fast.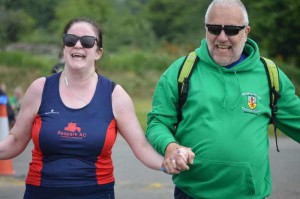 On Sunday it was the Liverpool Rock N Roll Half and Full Marathon.
Half.  Andrew Smyth 1:52:44 PB, Karen Poag 1:55:53, Phil Poag 1:59:04, Angela McCormick 1:59:19, Alison Welsh 2:00:08, Sarah Rea 2:06:25, Karen Waring 2:07:56, Ann McCracken 2:13:57, Neil Harper 2:18:28 and Alyn McChesney 2:50:31.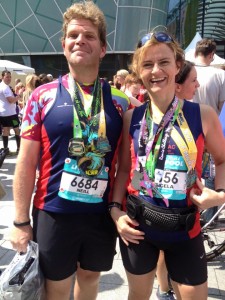 Full.  Gillian Cordner 3:23:57, Caroline Salters 3:49:41,  Gillian Strudwick 3:53:14, Gary Connolly 3:58:57 and Mark Welsh 4:13:35.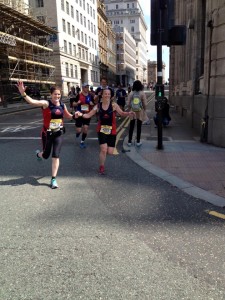 And back in NI Julie Kelly completed her second 10K of the weekend at Stormont with the Race for Live Cancer Research 10K.