On Wed 20/04/16 Ann McCracken ran the 3K Queens Race Round the River in 15:59, while for the 5K Seapark AC was represented by Charlie McCormick 19:02 PB, Richard Hetherington 19:33 PB, Mark Welsh 21:47, Andy Smyth 23:35, Caroline Salters 23:36, Alison Welsh 25:52 PB, Trevor Lamb 26:21 and Alyn McChesney 30:06.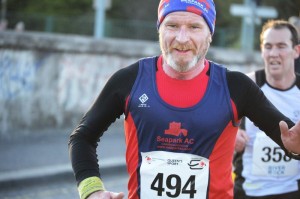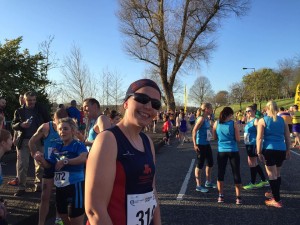 At the Royal Canal Run in Longford on 23/04/16 Gary Connolly ran the half in 1:51 while Gillian Cordner went with the ultra in a time of 4:41 (33 miles and second lady).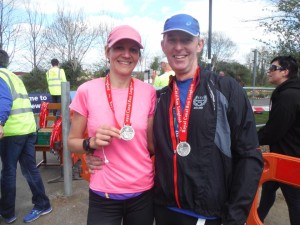 Also on 23/04/16 Geraldine Kane 1:05:26 and Michael Kane 1:06:54 participated in the Cormac Run 10K.
On Sun 24/04/16 Ronald Simms 40:21, Phil Magill 50:39 PB, Lynette Magill 52:46 PB and Michelle McKeever 57:15 (first 10K) went to Portadown for the Kernan 10K.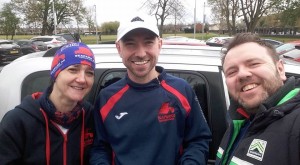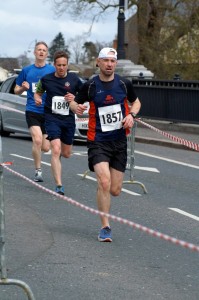 While Jonathan Beattie and Richard Hetherington attended the Kirkistown Duathlon, also on 24/04/16.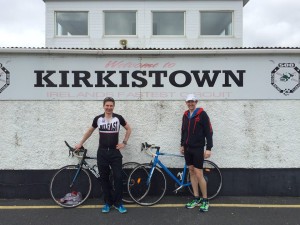 And the London Marathon on 24/04/16 was attended by Bobbie Irvine 3:13:36, Robert Murray 3:21:42, Neil Harper 4:14:01 PB, Gavin Irvine 4:20:07 and Karen Waring 4:48:03.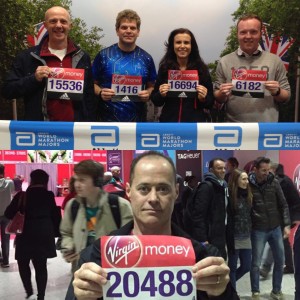 On Saturday 30/04/16 Seapark AC endurance specialists Gillian Cordner and Gary Connolly travelled to the picturesque Ballyhoura Mountain Trail Marathon, part of the Irish Mountain Trail marathon series.  Both athletes performed well on the tough rugged mountain trails and Gillian finished 3rd in her category.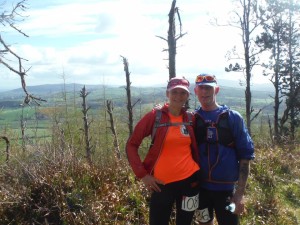 Not to be outdone with a trip south of the border, Ronald Simms travelled to Drogheda on Sunday 01/04/16 and took part in the 10K event finishing well up the leaderboard.
More Seapark AC athletes stayed local on Sunday 01/04/16 to take part in the ever popular East Antrim Marathon Series participating in the Half and full marathon disciplines.  Following her success in Limerick Gillian Cordner completed another marathon, back to back, and guess what, she did the Belfast marathon on Mayday as well!  Seapark ACs Bobbie Irvine also took part in the marathon, again, just a warm up before he ran the Belfast Marathon.  Seapark athletes who took part in the half marathon distance were Julie Clyde, who finished 3rd in the ladies race and Phil Magill who was first male athlete for the Club.  Other successful Seaparkers were Marie Nicolson and Caroline Mone.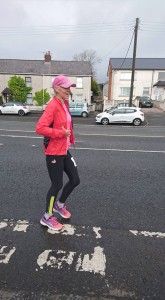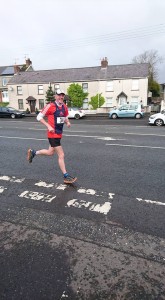 Following the East Antrim Marathon on 01/04/16 a group of Seaparkers took part in a virtual 3.2 race which was taking part throughout the UK as part of the Help the Heroes Charity, in memory of Capt David Seath who tragically died 3.2 miles from the finish line of last weeks London Marathon.