Sunday 15th March, Dune Half Marathon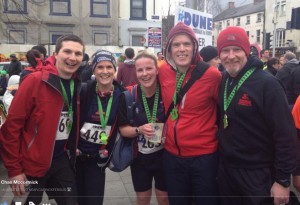 Five Seapark Athletes travelled to Newry to race the Dune Half Marathon. This race is an annual cross border event between Newry and Dundalk, attracting athletes from all over Ireland and beyond. Results: Charlie McCormick 1:31:02, Brendan Rice 1:34:39, Richard Hetherington 1:37:06, Caroline Salters 1:43:22 and Gillian Strudwick 1:54:19.
14 Seaparkers ran the popular annual Jimmy's 10k in Downpatrick, the route of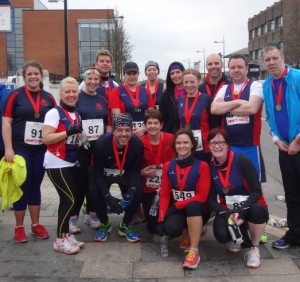 which took them through the grounds of Down Cathedral and along part of the Quoile River Walk. Results: Mark Welsh 45:25, Angela McCormick 50:50, Philip Poag 51:12, Neill Harper 51:24, Karen Poag 51:56, Vivien Davidson 52.22, Alison Welsh 55:16, Philip Magill 59:09, Marie Nicholson 59:13, Ann McCracken 1:01:03, Karen McMaster 1:05:28, Geraldine Kane 1:08:41, Megan Kane 1:12:50 and Carol Downey 1:17:42.