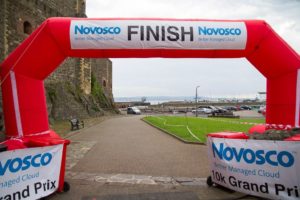 Seapark did a dry run of the event on 25/08/16.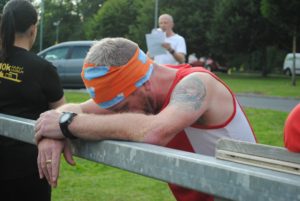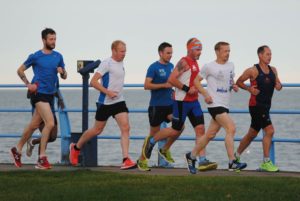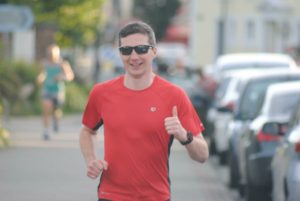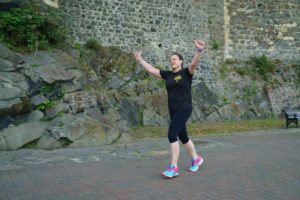 On a very sunny Sunday 28th August Seapark AC held their 2nd annual Storming the Castle 10K.  It was flat, it was scenic and this year it was part of the new Novosco 10K Grand Prix, which is a series of thirteen 10K races across NI from March-November.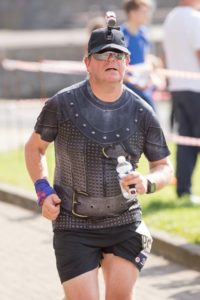 The Seapark AC led event was one of the main attractions of Mid & East Antrim Borough Councils Community Sports Festival that took place between Friday 26th-Sunday 28th August 2016 in Carrickfergus.
230 children partook in one of two Chase the Knight kid fun runs prior to the main event.  There was a 1K route around the Amphitheatre for 4-9 year olds, while 10-14 year olds had to do 2K.  Each race was started by a Knight who the kids had to chase to the finish line.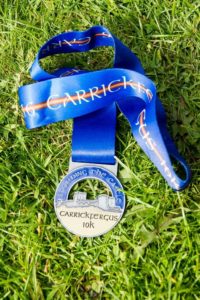 517 runners (157 more that the first 10K last year) ran the main 10K course in very sunny conditions.   Joe Malone was first male home with a time of 35:29 while Amy Bulman was the first female to finish (18th overall) with a time of 38:43.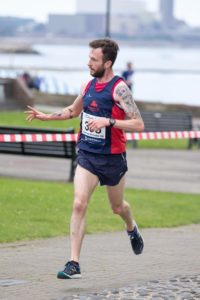 First Seapark AC male to finish was Richard Craig (4th overall) with a time of 36:41 while Elisoa Crawford was the first Seapark AC female (51st overall) with a time of 41:54.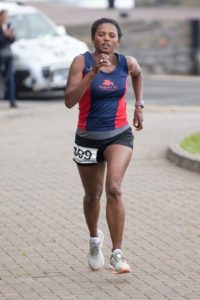 After collecting their medals at Carrickfergus Castle the athletics retreated to Shaftsbury Park for some well deserved hot dogs, milk,
cake and a lot of spot prizes.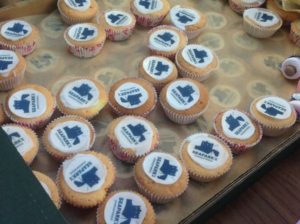 Social media was abuzz with praise soon after the event ended, making particular mentions to the Carrickfergus Senior Gateway club, who where giving out water at the mid way point, the very supportive children in Legg Park and all the paces (who all made their target times of 40, 45, 50, 55, 60 & 70 mins within a few seconds).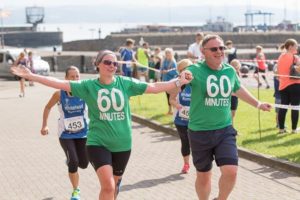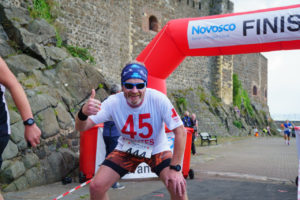 All in all it was a great success and hopefully the event will be back for a third year in 2017.