Trevor Lamb completed his ninth marathon on 10/04/16 in Rotterdam in a time of 4:56:23.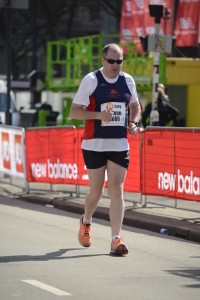 He got a nice shiny medal for his trouble.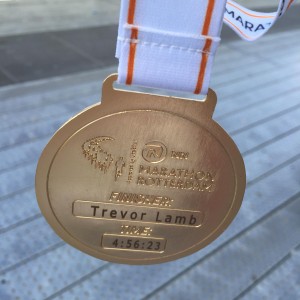 While on the same day Seaparker Alyn McChesney completed the Manchester Marathon in 5:49:40.
31 Seapark AC members took part in the Titanic 10K, which was also on 10/04/16. Ian Cleland was the first club member home with 37:42.  Nine achieved a PB.  Elisoa Crawford 41:05, Jonathon Bell 45:29, Phil Mone 45:54, Gillian Strudwick 47:40, Andrew Smyth 49:18, Julie Clyde 49:37, Julie Marshall 57:41, Karen McMaster 1:01:20 and Geraldine Kane 1:02:31.  Geraldine's time last year was 1:10:11.  Plus for Chloe Anderson it was her first ever 10K race with 1:02:39.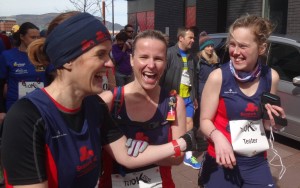 Over 300 runners attended the Ballymena Belles 5 Mile Road Race on 12/04/16 and of course Seapark AC was there.  Julie Clyde 40:55, Josephine McAlister 47:04, Rebecca Tester 47:26, Alyson Sangster 48:49 and Karen McMaster 49:53 all ran the 5 mile course.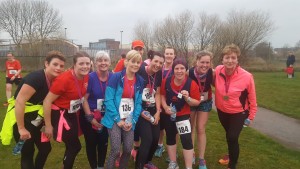 Gillian Cordner was the 1st lady home at the EAMS marathon on 14/04/16 with a time of 3:51.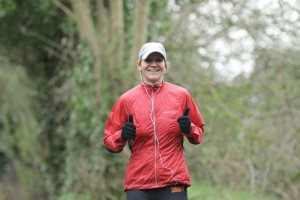 At the Born 2 Run Castle Ward challenge on 16/04/16 Seapark AC had 7 people do the 10K and 15 do the half marathon, plus Philip Poag did the 10K walk.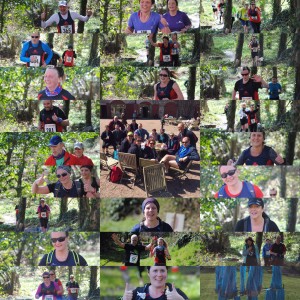 The 10K was ran by Bobbie Irvine 44:39, Trevor Lamb 59:14, Carol Woods 1:00:29, Nicola Irivne 1:01:44, Jenny Robinson 1:04:20, Geraldine Kane 1:12:25 & Carol Downey 1:22:03.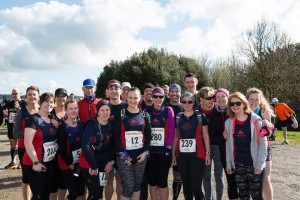 While the half marathon was ran by Ian Cleland 1:32:04, Philip Mone 1:51:37, Mark Welsh 2:02:19, Gary Connolly 2:07:15, Gillian Cordner 2:07:15, Karen Poag 2:12:20, Julie Clyde 2:18:17, Karen Hanson 2:25:30, Jacqui Coghlan 2:26:31, Alison Welsh 2:26:32, Sara Johnston 2:26:33, Josephine McAlister 2:32:00, Becki Tester 2:49:13, Caroline Mone 2:49:46 and Helena Perry 2:59:20.
And on 17/04/16 Ruth Hawkins completed the Armagh 10K in 50:36.