parkrun Carrickfergus
September was another good month for Seapark parkrun runners.
Brendan Rice, Gareth Hamill, Colin McCrum, Neill Harper and Jonathon Bell all completed three home runs in September with Jonny getting a new PB on 26th with 22:16.
Bobbie Irvine, Charlie McCormick and Kate Delaney all ran twice at Carrickfergus.  Kate got a PB on 19th in a time of 24:43.
Allan Grant, Karen Poag, Andy Smyth, Robert Murray, Jonathan Beattie, Becki Tester and Alanah McCombe all ran once at Carrickfergus in September, with Becki getting a PB of 28:22 on 12th and Alanah getting a PB of 22:12 on 26th.
This month also saw the return of Chloe Anderson back to parkrun on 26th Sept and on the same day Caroline Salters completed her first ever Carrickfergus parkrun in a time of 22:13.
September also saw Yumi Aoki and Ross Gilmore complete their first Carrickfergus parkruns.
The big news story at Carrickfergus for the month of September would surely have to be the wearing of the 100 shirt for the first time by Bobbie Irvine who on the same day (12th) came first in a new Carrickfergus PB time of 19:20. Hopefully by the time he gets his 250 shirt he will have reached his goal of sub 19:00. Will he still have the beard then? Time will tell.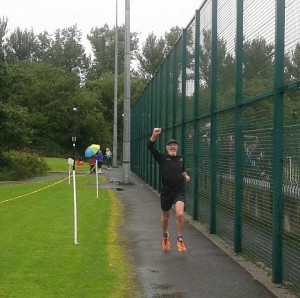 Also a new Seapark parkrun swearing competition started this month (thanks in part due to the Seapark 10K handicap finish line). This month's winner is Charlie McCormick for his run on 19th.
Disclaimer
Please be careful around cameras in future. Most of them have a record function.

parkrun Tourism
Larne was the parkrun of choice for Becki Tester on 5th September, whilst on the same day Karen McMaster visited Basildon, Gavin Irvine Hull and Bobbie Irvine attended Portobello in Edinburgh.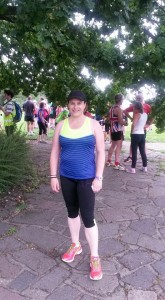 Colin McCrum and Robert Murray's runemy status (running + frenemy, yes, I have just made that up) was put on hold on 5th September as they where both 'saving their energy' for the Laganside 10K the following day. Instead they paced Trevor Lamb (who should have been saving his energy for the Laganside 10K) at Victoria. Both guys forced Trevor into running an overall 5K PB of 25:00 (target time was 25:00 so good pacing guys). After getting his breath back Trevor soon discovered that Colin had declared that he will get him a sub 24:00 parkrun soon. Stay tuned.
Victoria parkrun was also ran by Alanah McCombe and Caroline Salters on 5th Sept in Caroline's first ever parkrun. She got herself on the table with a great time of 21:29.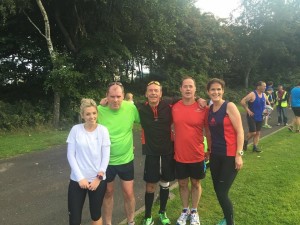 12th Sept saw Trevor Lamb + Mark and Alison Welsh travel to Antrim with Mark getting a new Antrim parkrun PB of 21:15. Julie-Ann Mitchell attended Stormont on the same date.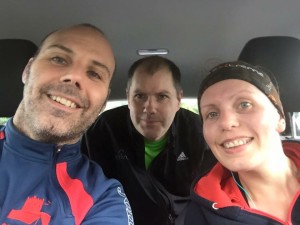 On 19th Sept Bobbie Irvine and Julie-Ann Mitchel where the only Seaparkers to do an away run; visiting Victoria parkrun.
26th Sept saw Gavin Irvine narrowly miss out on a new PB at Hull following his success in the Hull Marathon just two weeks earlier. On the same day Karen McMaster, Robert & Glenda Murray all went to Antrim parkrun. Whilst Jonny Bell went to Victoria for the first time and got himself a new all time parkrun PB of 21:26.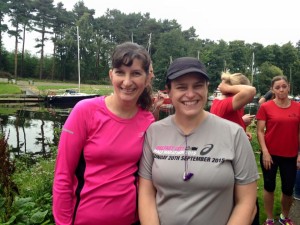 And finally, whilst on her travels from Japan, Yumi Aoki completed the Ellesmore Port parkrun along with Neill Harper.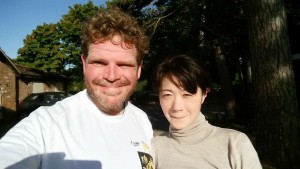 Please remember that there are still a few weeks left for Andy's parkrun challenge. You still have time to go to Antrim, Carrickfergus and Victoria.
Remember that you need to do all three + volunteer @ Carrickfergus at least once (there's no upper limit people) to qualify.
If you haven't volunteered before then you should. Just try it, and you never know, you may just catch the October Seapark swearing competition winner on your camera.