2023 Storming the Castle 10k
Join us in Carrickfergus on Sunday 20th August
Race Start Time: 1.30pm at the front of the Amphitheatre Leisure Centre
Registration now open – https://register.enthuse.com/ps/event/StormingtheCastle10K2023
Follow us on facebook #STC10k
Race Director: Andy Smyth email: stormcastle800@gmail.com
Race Information:
Numbers will be capped at 1,000
Previous races have sold out so book early to avoid disappointment!
STC10K offers a fantastic, fast, flat course with potential for securing personal bests.
The Route:
Starting at Carrickfergus Amphitheatre, it encompasses the picturesque promenade along the Marine Highway and waterfront areas, overlooking the world class marina and views of Belfast Lough before finishing at the impressive 12th Century Norman Castle near Carrickfergus Town centre.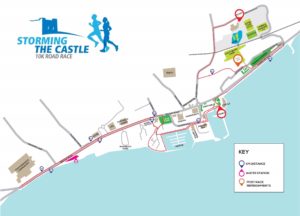 Partners
We are delighted to have the support of Mid and East Antrim Council and Clanmil Housing Association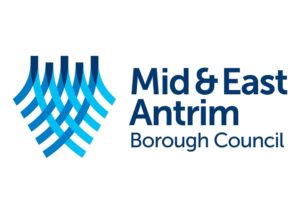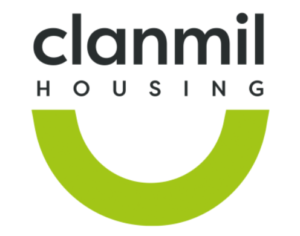 The Clanmil Housing funding was made available from Department For Communities and Housing Executive as part of the Good Relations Plan for our Shared Housing Development in Carrickfergus.
2023 Charity Partners:
This year we are supporting two local charities – CHILL (Carrick Hub Improving lives locally) and Carrick Connect. Both organisations are doing great work in the East Antrim area, so it is fantastic to be able to support them through this event.
CHILL work in the local community to improve and promote positive mental health and wellbeing, and to raise awareness of suicide prevention in the Carrickfergus, Greenisland and Whitehead areas.
Carrick Connect offers many bespoke programmes for young people ranging from mentoring services to mental health support activities alongside an outreach program Railtastic that sees them out at weekends encouraging positive choices and discouraging anti-social behaviour.
Entry:
Online registration closes once the capped entry of 1,000 has been reached or at 9pm on Wednesday 16th August 2023, whichever comes first.
Late entry fee of £20 will be applied for all on the day registration – 20 August 2023 (subject to availability).
Entries must be 15 years of age or over on race day.
Entries cannot be Deferred and are NON-REFUNDABLE.
Name changes will be accepted until Wednesday 16th August at 9pm. Please email stormcastle800@gmail.com with the following details of the runner taking your place. Full name, DOB, Club (if appropraite), email, Contact number, gender, age on race day, ICE Contact name and number. There will be an admin charge of £5 for any name changes after this date.
Any athlete running under another competitor's race number will be disqualified
Entries received by 31st July will receive their race number by post or via their club. For registrations after this date, Race Numbers can be collected on race day from the Amphitheatre Leisure Centre, Prince William Way, Carrickfergus BT38 7HP from 11am to 1pm. If your race number is sent out, please remember to bring it on race day.
Kids fun run Chase the Knight and STC Junior Race:
Sunday 20 August, 12.30pm
🏃
🏃‍♀️
Kids Fun Run – 4 – 9 year olds – 1km
🏃
🏃‍♀️ STC
Junior Race – 10 – 14 year olds – 2km
£4 per person
Every participant will receive a medal
To register for this event, please contact Mid and East Antrim Council, Carrickfergus Amphitheatre on 028 9335 8342 to make payment and secure booking.
For more information Email: gemma.brown@midandeastantrim.gov.uk
Note – MEA have advised that there will be no 'On the Day' Registrations this year.
This is organised by Mid and East Antrim Council.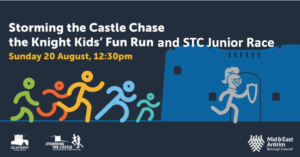 Late Entry Number Collection:
Available from the Amphitheatre Leisure Centre, Prince William Way, Carrickfergus.
Sunday 20th August from 11am to 1pm.
Race Start Time: 1.30pm at the front of the Amphitheatre Leisure Centre.
Getting Here:
Car Parking: There will be limited car parking at the Amphitheatre but there are a number of other car parks nearby – St Brides Street car park, (De Courcy Centre), Joymount, off the Marine Highway and the Castle car park at the harbour.
Public Transport: The train station is a 5 minute walk from the Amphitheatre visit www.translink.co.uk
Pacers/Marshals:
There will be a lead cyclist and pacers for the following 40, 45. 50, 55, 60 and 70 minutes and a tail runner.
Listen to the run briefing which will be 5 minutes prior to the start. Please listen to the instructions of the marshals/PSNI.
Use of Headphones:
Under UK Athletics rule 240 S5, the wearing of headphones is not permitted in races on single carriageway roads not wholly closed to traffic. The rule applies to in-ear or over-the-ear headphones (with the exception of those medically prescribed). Only bone conducting headphones are permitted.
Water, First Aid:
A water station will be located Model Primary School (approx. 4k), and at the finish line.
First aid will be provided by Ambutran. If any entrant needs medical assistance, please seek the help from one of the race marshals immediately.
Toilets / Changing Facilities:
Toilets, changing and shower facilities are available in the Amphitheatre. There are also toilets at the Castle Car Park close to the finish line.
Post-Race Refreshments and Family Entertainment:
There will be water for participating athletes at the finish line.
STC10K Post Race Celebrations
We're delighted that our main sponsor
Ownies Bar Bistro
will be providing family entertainment and post race refreshments to all those running the 10K. Seapark AC will also once again host our famous 'Bun Tent' for participating athletes too! Just show your race number 🙂
#Celebrate
together in
#ShaftesburyPark
before sampling the award winning
Ownies Bar Bistro
to toast your achievement!!

Prizes:
Prizes will be given for 1st, 2nd and 3rd male and female on the day.
Age category prizes will also be awarded.
Award for the Best Represented Club
New for 2023 – STC10k Club Team Award
The fastest 3 males and fastest 3 females over the line will be rewarded with a new club trophy below and a cash prize too!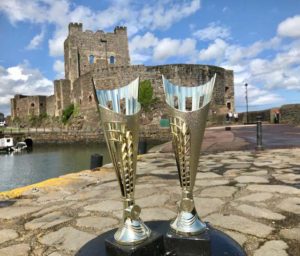 Photographs:
Photographs will be taken throughout the race and post event. These will be posted to the Storming the Castle Facebook page. Please note these will be used for future publicity materials.