Carrickfergus parkrun
24 Seaparkers completed the Carrickfergus parkrun in October 2015. Ian Cleland came first in the 03/10/15 run with a time of 18:43. On the same day both Charlie McCormick and Bobbie Irvine finished with 21:03. Really guys!? You're being real gentlemanly about being completive and all.
Paul Daniels and Derek Kane attended four times at the Seapark home run while Jonathon Bell, Colin McCrum and Brendan Rice did three. Jonathan Beattie, Allan Grant, Richard Hetherington and Charlie 'I need a head start for Movember' McCormick all ran twice.
Ian Cleland, Kate Delaney, Gareth Hamill, Neill Harper, Bobbie Irvine, Trevor Lamb, Julie-Ann Mitchell, Robert Murray, Emma Pearson, Karen Poag, Philip Poag, Andrew Smyth, Robert Steele, Gillian Strudwick (first timer @ Carrick parkrun) and  Rebecca Tester all managed to take time out of their busy race schedules to attend their home parkrun once.
There were quite a few PBs for Carrickfergus parkrun in October. Must be all that hill training.  On 3rd Robert Murray (21:36), Jonathan Bell (22:15), Trevor Lamb (25:15), Derek Kane (25:16) and Julie-Ann Mithell (27:19).  Paul Daniels got a PB on 10th (22:12) as did Emma Pearson (29:21).  Derek Kane bested his PB from 3rd on 17th (25:06).  And last (but not least) Charlie McCormick got a PB on 31st (19:18).  Charlie's new Carrickfergus parkrun time makes him two seconds faster than Bobbie Irvine.  Just saying.
50th parkrun shout out goes to Caitlin Rice who ran 3rd and 17th at Carrickfergus and 31st at Queens.   Eimear Rice who has already reached this milestone  ran on 3rd, 10th and 17th at Carrickfergus and 31st at Queens.
The 03/10/15 also saw Spider-Man partake in the Carrickfergus parkrun to try and appease everyone's disappointment with not getting a place in next years London Marathon. Let's just say that the winner of this months Seapark swearer of the month is undetermined as Spidy was met with numerous comments that can't be repeated on an open forum. Please watch the below video to remember how ace Spider-Man is. I still love you Spidy!
It was ghosts, gouls and… er… Snow White for this years Carrickfergus Halloween parkrun. They say a picture paints a thousand words. If you ever doubted that then check out the picture below.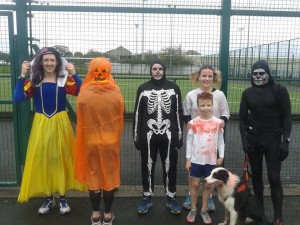 See, it's true.  You can guess the winner of the monthy prize, there's no need for me to list it here.
parkrun tourism
Gavin Irvine got into the Halloween spirit from the start of October by going to the Goul, sorry I meant Goole, parkrun on 03/10/15.
Colin McCrum gets a prize this month for both slowest time (59:59) and longest parkrun distance (yes, I know it's a set in stone 5K distance) with his Hatfield Forest parkrun on 10/10/15. Being a parkrun tourist he couldn't find the hard to find starting line and got there 10 mins after everyone else had left. On top of that Colin couldn't find the official parkrun route (as all the signposting had been lifted by a tail running volunteer) so he ran his own unofficial 5+ mile course. Kudos for not giving up Colin!
Jenny Robinson ran her first Ormeau parkun on the 10th.
The 10/10/15 also saw a lot of people racing (see what I did there) to complete Andy's 2015 parkrun challenge. Ian Cleland, Jonathan Beattie, Charlie McCormick, Ruth Hawkins, Qin Ni and Carol Woods showed off their selfie skills @ Victoria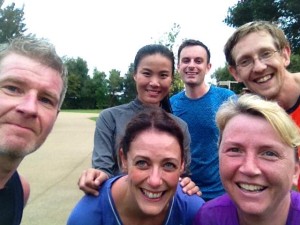 While Caroline Salters, Andrew Smyth, Ann McCracken and Karen McMaster tried a more classic approach with the mid run (nearly said race there) action shot @ Antrim.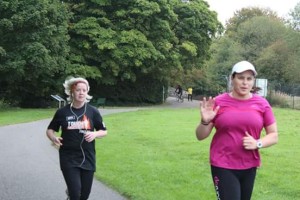 Philip Poag, Neill Harper and Oska went against the grain and didn't do any of Andy's parkrun challenge courses and went to Valley instead.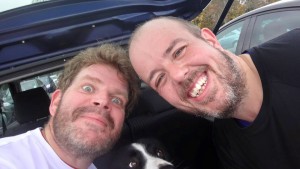 While Bobbie Irvine participated in the first Colin Glen parkrun.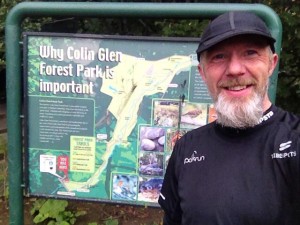 While a lot of Seaparkers went to Dundrum for the DR8 on 17/10/15 (and Derek Kane, Kate Delaney and Brendan Rice attended the Carrickfergus parkrun) a few did a spot of parkrun tourism.
Gavin Irvine attended Hull while Robert Murray ran Valley.
See, I did say it was a few.
The 24/10/15 saw Brendan Rice at Waterworks. While Ian Cleland, Iain Hunter, Charlie McCormick, Neill Harper, Philip Poag, Karen Poag and Karen McMaster showed off their Selfie skills at Antrim.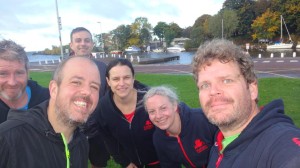 Andrew 'nothing like leaving it to the last minute' Smyth finished his own parkrun challenge on 24th by getting a PB of 24:04 @ Victoria. Congrats.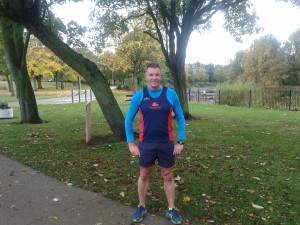 The Irvines travelled to the Penrhyn parkrun on the 24/10/15. For most people that would have been the end of their running day, but for Bobbie Irvine it was only a nice wee warm-up for the Snowdonia marathon which he completed later that same day.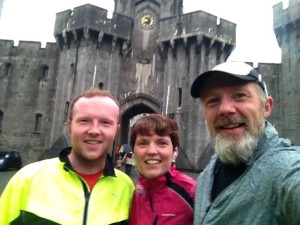 31/10/15 saw another race on parkrun day (why do they keep doing it?) with the first of the 2015 Born2Run Run Forest Run series in Minnowburn. However that didn't stop some Seaparkers from doing a parkrun beforehand.
Brendan Rice accompanied Neill Harper to exercise Neill's demons on Halloween by returning to the Queens parkrun. It's the one where Neill took a wrong turn and ended up in the Mary Peters track back in Feb 2014. What is it with Seaparkers taking wrong turns? Hmm, we'll have to get a list together for this one. This time (dressed in a fetching zombie number) Neill managed to finish the official course before both himself and Brendan competed in the Minnowburn Run Forest Run 10K at the Mary Peters Track just an hour later. At least Neill knew the way to the Mary Peters track from the Queens parkrun.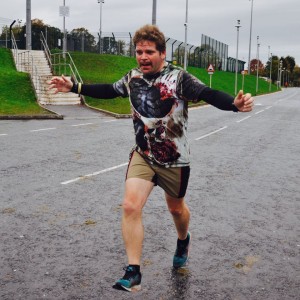 The 31st also saw Iain Hunter run Victoria and Gavin and Bobbie Irvine complete in the Humber Bridge parkrun. This was Bobbie's 120th parkrun and 30th different event. At the rate the Irvines are going a Seaparker will have ran in every UK and Ireland parkrun pretty soon.
We all know that parkrun is a timed run and not a race, but there's nothing in the guidelines that state you can't try and beat your Seapark team-mates. We have some runemy parings that make Seapark proud, that is Robert Murry & Colin McCrum (AKA Robin) + Chas McCormick & Bobbie Irvine (AKA McVine). October has created a new runemy paring of Karen Poag and Julie-Ann Mitchell (AKA Kann) or as Captain James T Kirk likes to say…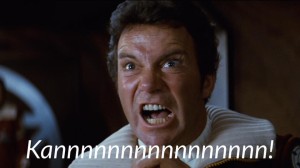 At the 03/10/15 Carrickfergus parkrun Julie-Ann finished ahead of Karen Poag. The times are they both achieved are not important, but what is relevant is that Julie-Ann won by 22 seconds.
To apply for a Seapark runemy position just try and beat someone who runs at the same pace as yourself and then gloat about it to everyone when you win or moan about it to everyone when you lose. The rest will take care of itself.